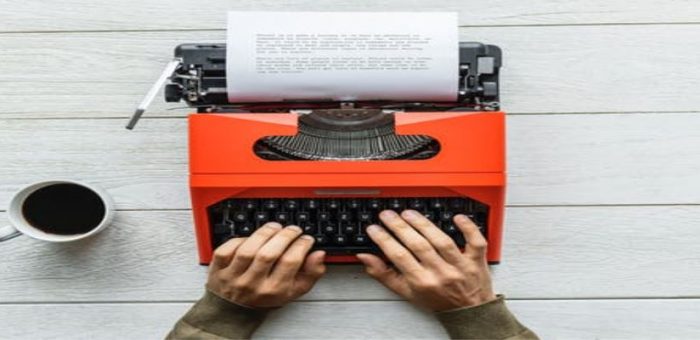 Beginners Guide On How To Write a Personal Statement
A personal statement is a crucial part of a university application. It is a chance provided to you to show the institute that you are the perfect match for the institution and that they should immediately make you an offer. It is a perfect chance to boost your chances of securing a place in the prestigious institution desired. The answers to all your queries concerning personal statement are detailed below:
What is a Personal Statement?
The personal statement basically a short brief representation of a person which draws such a picture of an individual that makes him the perfect candidate for the undergraduate or postgraduate program he is applying for. One personal statement is written for all the university that you are applying for.
It covers your highest aspiration and greatest challenge that you faced. Your academic and personal achievement and how you dealt with it. It is basically read by admission tutors of the institution you apply are applying for.
What should be the length of a personal statement?
The length of a personal statement is usually to 4000 characters i.e. approximately 47 lines, in which you have to convince the admission tutor that you are a perfect candidate for studying in the university concerned.
How to write a personal statement?
To help you craft a personal statement we are listing down some tip for your assistance:
1. Take your time
Most students basically start panicking about the time it will take to craft an outstanding piece. First of all stop panicking. Remember sometimes a personal statement gets done in a day and sometimes weeks, it better if you start early and build your statement piece by piece. Focus on creating smooth yet strong transitions throughout your story. Spend some time brainstorming some interesting ideas, and incorporate them in your statement in the best manner.
2. Make the opening exciting
The start of the personal statement should be interesting. Focus on making it the best paragraph in the essay. Think about all the things that inspire you and use this inspiration in your opening statement. This inspiration could be from a movie, book, friend or even YouTube. The opening paragraph keeps the tutor engrossed in your statement throughout; therefore make it creative and innovative.
3. Add in the expression
Add expression in your personal statement by using professional and elegant words. Avoid using complex words or lofty tone that you usually don't use. By adding expression the reader get to know in what way and tone you are trying to convey your message. Don't overload the essay with advanced vocabulary and avoid redundant words as they muddle the message.
4. Focus on the core subjects
Assume you are a product and the tutor is the buyer. The best product tries to display its strengths in the best possible way to make it stand out among others, same goes for you. Think about all the ideas, events, and experience that have impacted your life and shaped you the person you are today. Incorporate how these experiences will assist you in your selected criteria and show attributes like perseverance and flexibility. Write about them and show them the strengths, knowledge and experiences that you bring with you to the institution.
5. Avoid temptation
While writing a personal statement, students are tempted to infuse information that is not true. Therefore, avoid the temptation on exaggerating and be honest about your skills and knowledge. Be yourself and write about the things important to you. Emphasize on the positive aspects of your personality and experiences. Highlight your business analysis skills and make sure to write an essay that is focused on your key strengths.
6. Include the extracurricular activities
Inducing extracurricular in a personal statement is not always advisable. However, it depends on the course that you are planning to study. The extracurricular activities are only helpful if they contribute valuably to your selected criteria. Therefore, include extracurricular activities only when they reflect on your career path or else abandon them. Also, include work experience if you have done it in the relevant field and is its adding to your statement.
7. Proofread
Probably the most important tip is to proofread your written statement. By proofreading you get to organize the ideas incorporated so that it doesn't feel disoriented. To check the flow of ideas is smooth and easily understandable. Identify any apparent errors in spelling, mechanics, grammar, punctuation, format etc. This lets you make the final version better and makes sure that message is clearly conveyed before sending.
These are the following tips that could assist you in crafting a great personal statement. Make sure you include everything relevant to the statement. Also, if you are called for an interview make sure to go through the personal statement once and familiarize with the information you have provided.